The White Wedding Bouncy Castle
Even the kids will have fun!
If you don't make a song and dance about your big day, then have you really got married at all?
Our brand new white wedding bouncy castle is perfectly suited for your evening reception.
Unleash your guests inner childhood, and create some fun photos and everlasting memories as you unwind after the formalities of your big day!
This is a sure fire way to add classy fun and laughter to your special day!
Our castles are fully insured and PAT tested and the fronted decor is completely optional. We're also able to provide various coloured drapes to match your theme colours.
Create unique and fun photos to look back on!
Your guests will have a spring in their step… literally!
Amazing memories!
It doesn't matter if your guests have two left feet… just bounce the night away!
Customise the drapes to match your colour theme!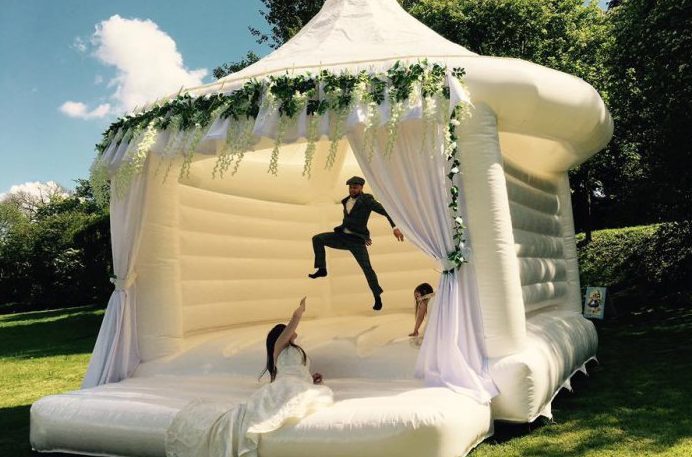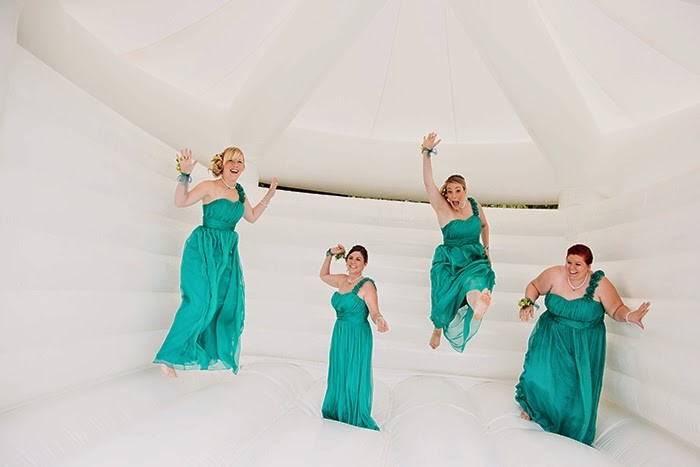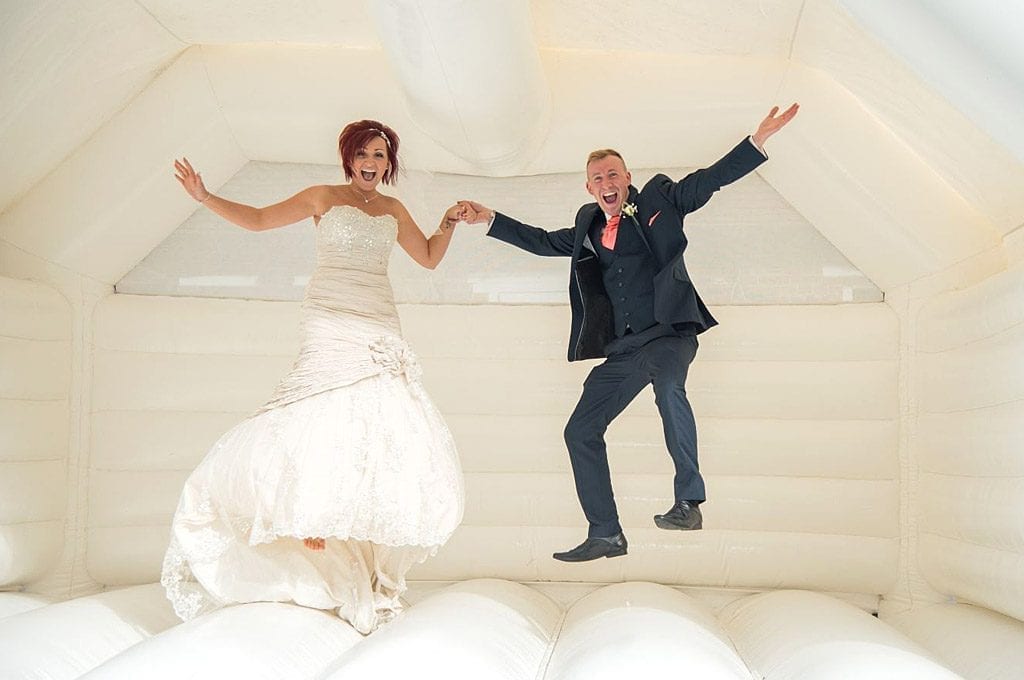 ABOUT US
Fine Entertainments Ltd is an entertainment agency, dedicated to offering the very best in the entertainment industry, all under one roof.
Whether you're looking for a singer, a caricaturist or a magician – we have the perfect solution for your next event!
CONTACT US
Fine Entertainments Ltd
Unit K, 14 Earlstrees Court
Earlstrees Road
Corby
NN17 4AX
+44 (0 ) 203 369 3626
info@fine-entertainments.com
www.fine-entertainments.com
0203 369 3626 – Info@fine-entertainments.com
Fine Entertainments Ltd, Unit K, 14 Earlstrees Court, Earlstrees Road, Corby, NN17 4AX
Fine Entertainments Ltd | Registered Company: 11037313 | All Rights Reserved | Copyright 2018 ©